Gifts for Elderly:
Spending Quality Time Together
Gifts for Elderly come in many shapes and sizes. In this article, I am going to focus on the types of gifts for elderly that are created with spending time together or sharing memories.
The type of gifts that remind you of enjoying a beautiful sunset or seeing your child's first steps - nothing bought or wrapped, but a beautiful gift none-the-less.
As people get older, they usually treasure time and memories more.
Working with the elderly over the years has given me many ideas for how to enhance the quality of the time spent together.
In order to improve my own work, I've done lots of research and I've put together some ideas below to help you make your visits enjoyable for all.
My experience shows that seniors are most content when surrounded by family, sharing memories or simply sharing time.
Key to Making Visits Memorable (For Any Age or Stage)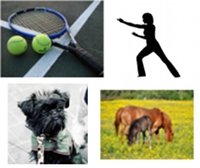 The key to making visits with the elderly memorable - and therefore providing the greatest of gifts for elderly - is basically to tap into interests the person has had in the past.
This can be remembering that your mother used to play tennis - but can't anymore because of that darn hip replacement - and taking her to watch a match.
Or it could be that your father used to do Tai Chi on the front porch when you were a child - it was embarrassing then but now you think he might be interested in the local seniors Tai Chi or yoga group.
On the other hand, it could be remembering that your mother, who has late-stage dementia at a nursing home, loved animals so you buy her a picture book with animals and look through it with her.
All of these are ways to make visits memorable and enjoyable.
This can be particularly hard when the person you remember seems to be taken away by their disease. At least having a book, photo album or prop of some sort will give you something to discuss and hold in your hand - rather than feeling frustrated with a directionless, one-sided conversation.
For more specific ideas for spending time with loved ones with Dementia, see our article on Connections: Gifts for Elderly with Dementia.
There are a number of ways to give gifts for elderly - one of the best is to give of yourself. Give the gift of family, friendship and caring.
"The best and most beautiful things in the world cannot be seen or even touched. They must be felt with the heart." ~ Helen Keller ~
Tap into Interests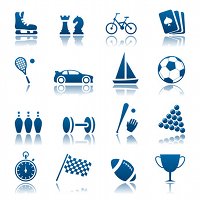 When considering gifts for elderly when it comes to quality time, tapping into their interests is key.
Spending time asking about their lives at every stage can help to find topics of interest to share or discuss.
If your aging parent's main focus is family, make sure to let them know what's going on with your family and their other extended family.
It's also valuable to talk to them about their interests at different stages of their life. Sometimes re-visiting riding a horse as a youngster, even if they haven't ridden for many years, can be very enjoyable.
Whether it is cooking, fishing, farming, tennis, music - spending time on any interest or passion can be a wonderful way to spend time with your loved one.
Time With Loved Ones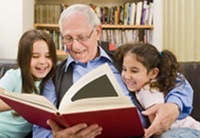 Simply spending time together is one of the greatest gifts for elderly. It can be quiet time such as watching nature together or can be time out in the community; whichever suits you or your loved one better.
The key is finding something that suits your aging parent best. If you're busy, it is also important to tap into their interests, but in a way that meets your busy schedule.
If hearing is an issue, sometimes being in noisy places like the mall or in restaurants can be difficult and even upsetting for a person.
You might also consider how you spend time together if mobility is an issue. If your aging parent would like to walk more, but feels unsafe outside, sometimes a trip to the mall or a community arena will provide a safer place to walk.
On the other hand, if they have difficulty walking and are nervous, being in a high traffic area might not be the best.
Here are some suggestions of gifts for elderly that involve spending time together. Use your imagination and add more to your own list!
Sitting Quiet Time
Scrapbooking
Looking at family albums
Looking at picture books
Going for coffee
Feeding birds together
Going for drives
Going back to places they loved
Re-reading old letters
Outdoor time
Sitting on a bench in a local park
Sitting outside and enjoying the sunshine
Going for a walk
Picking flowers of the season
Watching kids play in the park or on the beach
Sitting and watching the clouds go by
Community Events
Concert
Movie
Sporting event
Museum
Pancake breakfast
Church
Parades
Fall fair
City/town festival
Spending Time Combined With Function:
Cooking meals together: can be adapted so that if you're loved one is no longer able to cook complete meals, you can have them help with small tasks
Making a grocery list
Grocery shopping
Attending appointments, you can always fit in a coffee to make it more enjoyable if your aging parent is not too tired
Picture Albums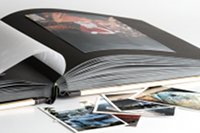 Picture albums are one of the most treasured gifts for elderly. Seniors usually love spending time re-visiting the past and pictures are a perfect way to do this.
Pictures of a person's life provide a really nice conversation tool as well.
Family History Books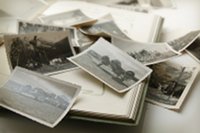 Family history books make great gifts for elderly - they can be a wonderful resource and pure enjoyment for many elderly people. It provides a link to the past and can also offer many hours of reminiscing.
Our grandmother has some memory loss and will spend hours pouring through the family history book that she has. As she looks through it, memories of events and past times are often triggered. It is a great way to get a conversation going and leads us on many delightful sidetracks.
Using both photos and written information is helpful and family trees can be fascinating.
Simply Being Remembered
One elderly lady I worked with said, "I don't want to be forgotten" and mentioned how much she appreciated her extended family simply remembering her birthday or anniversaries.
Whether it was a phone call or card, it was just so significant to her that she was important to her friends and family and was remembered by them.
She felt this was the nicest of gifts for elderly she could receive.
Touch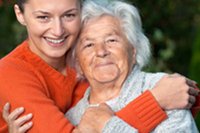 Nurturing touch is vital to humans. Touch is used from infancy as a way to soothe, show affection, care for others and encourage. Just a simple hug or hand on the shoulder can do wonders for reducing fear, anxiety, isolation and loneliness.
When a person gets older, they often lose their spouse and friends. We sometimes forget that along with these losses comes the loss of frequent human touch.
I know when I give my grandmother a hug now, she holds on for a lot longer than she used. Since my grandfather passed away she just doesn't get hugs or touch as often as she used to.
Of course, it's important to remember that some people are not as comfortable with physical affection as others. But even people that aren't "huggers" might benefit from some forms of touch such as a pat on the shoulder or a helping hand when they are moving around.
If your aging parent enjoys being touched and you've always had an open physical relationship, there are some ways that you can use touch as gifts for elderly:
Hugs: remembering to give a hug on your way in or out (and anytime in between)
Gentle Touch: such as pat or hand on the shoulder, putting a hand out when they are getting up or down or touching their back, shoulders, arms or hands
Holding Hands: while sitting talking or while walking
Massage:

Give a hand or foot massage (you can incorporate aromatherapy with light scented lotions)
Some elderly people even enjoy going to the massage therapist or having one come and see them at home
Gentle scalp massage

Beauty Treatments: manicures, pedicures and facials are nice ways to have prolonged touch (and get looking spiffy at the same time)
Hair: either brushing your loved ones hair or getting their hair done are nice ways to make touch last longer
Pet Therapy: if your aging parent loves pets, having a visit with a gentle dog, cat or bird can provide very nice contact
Touch is just another way to show love and can be wonderful gifts for elderly. I can never decide if it's me or my grandmother that enjoys our hugs the most!
Mail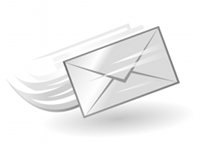 Who doesn't love getting mail? Getting mail (that isn't bills or junk mail) is always exciting!
I'm not talking about email but letters, cards or presents that are received in the post box.
Now - don't get me wrong - email can be a great communication tool as well. Many seniors I've met are interested in computers and keeping up with the latest trends to stay in touch with family.
There are some elderly "techies" out there, for sure. Email can be a great way to stay in more frequent contact if your aging parent loves using the computer.
Receiving posted mail is special, though. Not only might your aging parent enjoy getting news, but they also will be touched that you've taken the time to write a card or letter and put it in the mail. Who doesn't feel special when they're remembered?
This generation communicated by mail and mail can bring up many fond memories.
You can share your news, write about fond memories or send a card. Little gifts for elderly are always a nice surprise, too!
During my work, every time I see a senior receive mail from family or friends, their eyes light up. You can make this happen for your loved one.
Collect Memories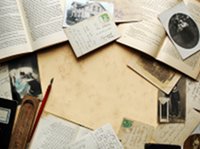 One thing I've heard many families say is how sorry they are they did not hear more memories before their aging parent passed away or got to the stage they could no longer share these memories.
Collecting memories leaves a legacy behind. It makes the visits with loved ones interesting (for them and for you). I've found many seniors love sharing memories and how it "used to be".
Actually taking the time to write these stories down - or collect them - can be wonderful. It gives you a way to share your family history with your own children.
It also gives you a valuable toolbox for sharing if your aging parent later becomes ill or begins to suffer from dementia.
Knowing their old stories and interests will give you something to talk about. It will also allow you a way to bring joy into their lives by tapping into the right interest and finding the things that they felt the best about.
If they need to move into a nursing home, you have the collected memories to share with staff if your loved one no longer can. This can help staff to see your aging parent for who they are, not their disease.
Collecting memories can keep a record of important family history, improve quality time spent together now and help to bring joy later.
Like Caring-for-Aging-Parents.com?