Christmas Gift for the Elderly
Deciding on a Christmas gift for the elderly can be challenging. Christmas is a special time of year, but also stressful.
Not only is there a huge list of things to do to get ready, but you also looking for the right gift for your elderly loved one.
We can help decrease your stress by using our list of Christmas gift suggestions.
But no, we can't actually do your shopping and we can't help cook the turkey, sorry!.
If you don't find what you need below, look at one of our other articles with over 150 gift ideas for the elderly.
As well as all the other gift suggestions in related articles, being a winter and Christmas-time lover, I wanted to include a few specific to the white season below.
From spending quality time to photo books... there is sure to be an idea that will work for your loved one.
Spending Time Together During the Holiday Season
As always, the elderly say they most appreciate being thought of - so they really enjoy cards and phone calls during the Christmas season.
And their favourite "Christmas gift for the elderly" is spending time together - so, if possible, making time to visit is a winner.
Finding time to spend together during a busy holiday season, though, can be difficult. Try to fit it in as it will mean a lot to your elderly loved one.
Here are some ideas:
A personal visit to deliver a card, gift or a hug
Asking them over to help decorate the tree
Asking them along to sing Christmas carols or listen to a choir
Going to a coffee shop where you can watch kids playing in the snow
Watching an old Christmas movie together
Service Ideas
A good Christmas gift for the elderly doesn't have to be wrapped up and put under the Christmas tree. There are other ways to spread the Christmas spirit.
Freezing some of the left-overs from your large meals into small, heatable portions for their freezer
Taking them grocery shopping for some of their favourite Christmas treats
Helping them to get ready for Christmas, whether it be taking time to help them get their Christmas cards sent or taking them to buy gifts for family (or even buying the gifts for them)
Seasonal Gifts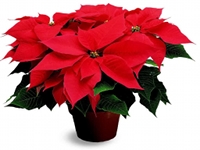 Seasonal gift are always nice and many people are sentimental at Christmas time.
Seasonal gifts could be as simple as a small or large poinsettia.
Or a small, potted tree that their grandkids or great-grandkids can decorate.
If your aging parent can no longer have a tree in their home, you could consider a nice pine-scented candle.
For colder climates, a pair of mittens or slippers are always nice.
Anything you can think of that is seasonal and would please your loved one would be a nice gift.
Seasonal Productions
Taking your aging parent to a seasonal production is always a nice treat.
Not only can you enjoy the show, but spending time together is a treat.
Consider seasonal productions such as the Nutcracker.
Attend local Christmas or other religious productions.
Churches often have a Christmas play.
Hockey games are another winter type activity that might be more enjoyable for men.
In our town, a local company hosts a play that you watch from a horse-drawn sleigh. And they use the sleight to move you between acts. Now that brings back old times!
Other Christmas Gift Suggestions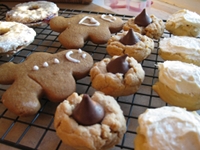 During the busy holiday season, any time that can be spent thinking of your elderly loved one is a bonus. I've included just a few christmas gift for the elderly suggestions to get your ideas flowing.
Putting a photo of you or family in a special frame
Food, candy or useable gifts like candles, socks, scarves or nice pen/paper sets
Their favourite homemade baking
More Articles on Gift Ideas:
Like Caring-for-Aging-Parents.com?